Friday, January 8, 2016 / by Lela Ashkarian
Before looking into purchasing a property in Florida Keys you need to be informed. This email is about Flood and Flood Zone
If a property is in an AE zone its considered in a special flood hazard area and banks will require flood insurance to get a mortgage.
AE6 means that the top of the lowest finished floor must be 6' above mean sea level for homes built after 1-1-1975(post firm,post flood insurance rate map)
AE10 means top of lowest finished floor needs to be 10' above mean sea level
There are a number of homes in the keys that were built before 1-1-1975 (prefirm)that are built on slab that are in an AE6 flood zone and meet the elevation requirements and therefore can get the lower rates that post firm buildings get
AE zones get significantly lower rates than VE zones
X,B, and C zones are not in a special flood hazard area and therefore banks do not require flood insurance to get a mortgage
Being in a special flood hazard area means the home has a 1% chance each year of being flooded by the storm level by that occurs once every hundred year period
Please let me know if you have any further questions

Thank you for contributing this answer for my interested buyers out there.. B. Danaher

If you have any question about taxes, zoning, building, vacation rentals, please email, call 305-395-0814 or lela@CBschmitt.com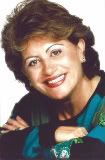 Lela Ashkarian, PA, ABR, CRS, GRI, e-PRO
Coldwell Banker Schmitt Real Estate
International President's Circle
11050 Overseas Highway,
Marathon, Fl 33050
Land Line: 305-289-6492,
www.SearchFloridaKeysHomes.com
www.SellMyHomeInFloridaKeys.com
I listen attentively, I respond quickly, I follow Up and Follow Thru promptly. Have the best day of your life. Thank you
Please note that any negotiation communications included in this email does not constitute a contract until it is in writing and executed by both parties.