Monday, July 10, 2023 / by Lela Ashkarian
Every home seller dreams of a smooth, quick, and lucrative sale. However, even in a seller's market with a limited housing supply, there can be obstacles that slow down or hinder the sale of your home. Here are three common factors to consider if your house isn't getting the offers you were expecting.
Restricted Viewing Opportunities
It's simple: If buyers can't see your home, they can't fall in love with it. Restricting viewing times can significantly reduce the exposure of your property. Keep in mind, some keen buyers may be coming from out of town and may not have the flexibility to work around tight viewing windows. The takeaway here is clear: Maximize your home's availability for viewing.
Overpricing
While it's natural to want to make the most profit from your sale, overpricing can repel potential buyers and prolong your home's stay on the market. As Jeff Tucker, Senior Economist at Zillow, points out: "Sellers who price and market their home competitively shouldn't have a problem finding a buyer." Listen to feedback from open houses and showings. If the consensus suggests your price is too high, it might be time to reconsider your asking price.
Lack of Preparation
"First impressions last" isn't just a cliché—it's a crucial concept in real estate. A home that's visually appealing both inside and out will draw more interest. A tidy garden and a fresh exterior paint job can significantly boost your curb appeal, making your property more inviting from the get-go.
Inside, decluttering and depersonalizing spaces can help buyers visualize themselves in your home. Consider giving your interiors a fresh coat of paint and ensuring the floors are clean and shining. Remember, a well-prepared home can create a memorable impression on potential buyers.
Don't hesitate to lean on your real estate agent for tailored advice based on your unique situation.
In conclusion, if your home isn't selling as quickly as you'd like or attracting the attention it deserves, it might be time to revisit your strategy. Feel free to reach out for professional insights and advice. Let's connect!
Ashkarian/Ardis Team
305-395-0814/305-481-3317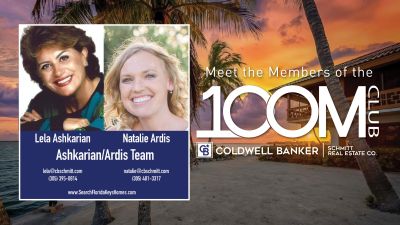 ---